Website Traffic PLR Pack
Full description:
Website Traffic PLR Articles
7 articles (+1 bonus article)
11,450 words
Limited edition: Only 50 packs
These 7 articles, which are at least 1,500+ words each, comprehensively cover the topic of website traffic.
The articles provide an overview of how to attract more website traffic using techniques, resources and strategies that are relevant and effective in 2018 and beyond.
The articles make a great collection for website/blog content or email autoresponder follow ups.
They may even be combined into a opt-in offer or viral freebie.
Or turn them into a rebrandable give-away for affiliates.
And you could include them in a membership area.
The topics/titles of these 1,500+ word content pieces are:
1. How To Drive More Website Traffic Using Twitter (1507 words)
2. How To Squeeze More Website Traffic From Online Images (1828 words)
3. How To Leverage Instagram for More Website Traffic (1699 words)
4. How To Leverage Snapchat For More Website Traffic And Sales (1590 words)
5. How To Leverage Pinterest for More Website Traffic (1676 words)
6. How To Tap Into Quora for More Website Traffic (1589 words)
7. How To Mine Reddit for More Website Traffic (1561 words)
PLUS a BONUS ARTICLE: How To Use Link Building To Attract More Website Traffic (1,604 words) – if you're one of the first 10 to order.
NOTE:

THIS IS A LIMITED EDITION PLR PACK
No more than 50 packs will be sold – ever!
Price:
$39.95

 $19.95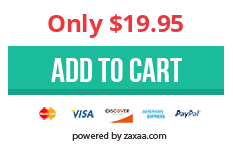 ABOUT DR.MANI'S PLR CONTENT PACKS
Dr.Mani has been a prolific content creator since 1996 and has published more than 65 ebooks and written over 4,000 articles for the best known blogs and websites.
All of the PLR content on this site is created personally by Dr.Mani.
When you see that he charges $500 to write a custom-created article, you'll realize just how fantastic a deal you're getting with these PLR content packs. Learn more about Dr.Mani's writing and PLR content packs here.
How To Profit From PLR