Full description:
Content Marketing PLR Articles
10 articles
5,991 words
These 10 articles, which are at least 500+ words each, comprehensively cover a specific component of content marketing. These 10 articles provide an overview of what information marketing and being an infopreneur is all about.
The articles make a great collection for website/blog content or email autoresponder follow ups.
They may even be combined into a opt-in offer or viral freebie.
Or turn them into a rebrandable give-away for affiliates.
And you could include them in a membership area.
The topics/titles of these 500+ word content pieces are:
1. Content Creation Secrets For Infopreneurs (603 words)
2. The Best Forms Of Content Used By Infopreneurs (572 words)
3. How To Create Your Own Content (592 words)
4. Which Content Model Fits Your Content Marketing Dreams? (639 words)
5. How to Pull In As Much Cash As You Want With Information Products (689 words)
6. Your 3 Best Options To Profit From PLR Products (589 words)
7. Stop Suffering… And Start Partnering For Massive Success (545 words)
8. 2 Simple Ways To Boost Info product Sales & Guarantee Success (585 words)
9. 3 Money-Making Lessons From Successful Membership Sites (525 words)
10. How To Be Successful In Everything You Do With Content Marketing (652 words)
Price:
$7.00

$2.99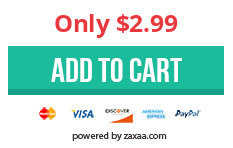 How To Profit From PLR